For the past several weeks, the online world has been abuzz about Google's new SERP feature, which has been unofficially named as Local Business Cards. This feature, which is still in the experimental stage, is supposed to enhance the growth of local business in the online world, by enabling them to directly post content to Google. This content is then displayed in the form of scrollable cards, as a part of the SERP pages for a relevant query. These scrollable cards currently rely on the existing technology of Google Posts and since they are still being tested, it is not clear whether they are here to stay or not.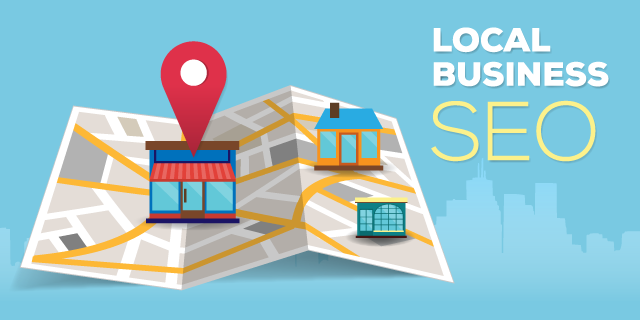 Source : http://bit.ly/1RQ0FPe
The idea behind the concept of Local Business Cards is quite simple as it is based on the idea that people searching for a local business name or product category with a local qualifier. So, Google creates helps the local businesses to get featured in the SERP results by combining both organic and paid searches through Local Business Cards. With the speculations about how this feature will affect local search, the industry is facing quite a stir. The trend was further enhanced after Andrew Shotland, the renowned columnist from Search Engine Land, warned about the negative impact that Google's latest feature on local SEO.
Andrew Shotland has based his argument on the fact that local search queries are generally of two main types. The first of these is the Business Name Query, wherein the users seek information about a specific business and hence the SERO result pages are dominated by that single venture including links to its   webpages and active social media handles. The second type of query is the more generalized Business Category Query, where the users seek information about a general business category and the SERP pages provide more profound results. According to Andrew Shotland, if Google decides to implement the new SERP feature globally, it will adversely affect any and every non-local business site.
Google Set To Roll Out A new Update Aimed At Making The Internet More Mobile Friendly
Shotland has gone on to explain that with the new feature will ensure that a significant amount of search traffic is diverted from non-local business websites to the ones having a physical presence in the local markets. This is because unlike with business category query where users tend to get confused about which business to chose, having a local business listed in the SERP results will ensure easy decision making.  According to Shotland, the worst sufferers in case the Local Business Cards are implemented, will be e-commerce websites, local directory sites, content websites and any other websites that cannot exploit the benefit of this feature due to whatever reason.
Shotland has also gone on to explain the positive aspect of implementing Local Business Cards. According to him, the move will prove extremely beneficial for local SEO agencies and digital marketing teams. This observation is based on the fact that Google continues to remain committed towards maintaining a strong connection between local business and mobile usage. Local Business Cards is just another attempt by the company in the direction of satisfying local intent and ensuring a smooth user experience. However, there is no doubt about the fact that if this new SERP update comes into existence, most non-local business websites will have to make significant changes in their SEO strategies and review their online presence to maintain their current market hold.
Shotland's views have been supported by various industry experts, who also believe that Local Business Cards present a tremendous opportunity for local marketers , but only if they are able to produce quality content. Many people also believe that this will not only increase the level of competition but will also detract from the users from clicking on ads during local searches, which will naturally affect the revenues of advertisers.